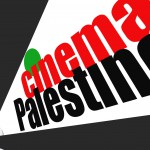 This year Cinema Palestino once again screens the very best of films from and about Palestine. We are delighted to welcome filmmakers Mohammad Rujailah (To Shoot an Elephant) and Andrew Kavangh (Hasan Everywhere) to the Showroom.  The season includes many engaging films including:
Paradise Now – Academy Award nominated and Golden Globe winning film following Palestinian childhood friends Said and Khaled who live in Nablus and have been recruited for suicide attacks in Tel Aviv. It focuses on what would be their last days together and  To Shoot an Elephant – An eye witness documentary account from The Gaza Strip – 27 December 2008, Operation Cast Lead. Urgent images from the only foreigners to stay embedded inside Gaza strip ambulances, with Palestinian civilians.
The festival has provided invaluble support to BristolPFF in our infant year, also includes screenings of Hassan Everywhere and (No) Laughing Matter, Checkpoint, My Name is Ahlam and Jaffa: The Orange's Clockwork.
Find out more about the season at the Sheffield Showrooms website or log onto their Facebook page.