"As a child gr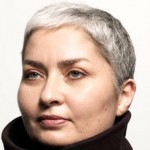 owing up in Bethlehem, I was entrusted with burning all the political books in my father's library whenever there was an Israeli raid. Now my city is surrounded by walls and ring-fenced by more than forty Israeli settlements built on Palestinian land".
Palestinian director and CEO of Open Bethlehem – Leila Sansour – writes about her connection with her home town of Bethlehem in today's Haaretz.  Leila Sansour was a special guest at the 2011 festival and spoke about her new film The Road to Bethlehem which will be released in December 2012.  You can read Leila's article online here.
We'll shortly be featuring news and updates about the 2012 festival.  As part of the planning for 2012 event we are investigating the possibility of a focus on Palestinian Literature and are particularly interested in projects that involve both film and literature.  The Great Book Robbery is one such project that we recently came across courtesy of author and academic Ghada Karmi – the project collects and shares the stories of some 70,000 Palestinian books which were systematically "collected" by the newly born state of Israel during the 1948 war.
Please stay in touch for more details.