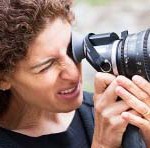 Tickets are now on sale and all events are confirmed. Running from 29 November to 15 December, 2013 our programme in 2013 features some of the most remarkable works from Palestine in recent years.  Including 'When I saw you', Annemarie's Jacir's latest feature and this year's entry to the Oscars; 'Infiltrators' described as a visceral 'road movie' chronicles the daily travails of Palestinians as they seek routes through, under, around, and over the wall; The Red Stone – Ahmad Damen's investigative documentary on areas depopulated in 1948 and 'Apples of Golan' a atmospheric documentary about story of a village turned prison set to the background of the revolution raging across the border in their homeland Syria as it creeps through the orchards towards them in Israel.
In addition to animations, documentaries, and a wide range of short films we welcome well-loved travel writer Dervla Murphy for a discussion about her recent visit to Gaza and the West Bank portrayed in 'A month by the sea'.  The festival opens at the end of this month with Dasa Raimanova, film director (Resistance Recipes) who will be preparing mouth-watering recipes inspired by what she learned in Palestine, followed by a screening of her film Resistance Recipes which is an insightful look at cuisine and agriculture in the West Bank.  This event is presented in partnership with the coexist community kitchen.
Tickets range from £4.00 to £10.00 depending on the event.
A full breakdown of events is available online here: https://bristolpff.org.uk/festival-programme-2013/