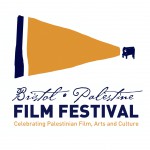 Our annual festival takes place in December 2014.  If you are interested in submitting your film to the festival we would like to hear from you.
The Bristol Palestine Film Festival is open for submissions throughout the year. We are interested in showcasing a range of compelling and thought-provoking films and artistic works by established and emerging artists. The aim of our programme is to focus on the plurality of the Palestinian experience as illustrated through film and other art forms. We hope to provide a platform for Palestinian cinema, art and culture in the South West, whilst featuring works from international directors and artists which bring fresh perspectives on Palestine's economic, social, political and cultural life.
Our programme is constantly evolving, in relation to our partners, our audience and the filmmakers we work with. Where films meet the broad criteria above, selection for the film festival is based on curatorial choices, budget and availability of directors or keynote speakers for Q&As to complement the film. We hope to evolve our selection criteria and processes over time, but for the time being we are working with limited resources, and have to remain focused on quality of experience for filmmakers and audiences alike.
If you are interested in submitting for 2014, please do contact us before August 2014. As minimum it would be really helpful for you to send a link to an online screener. In addition please send any related information pertaining to you and the film – otherwise known as a media pack.
If your screener is not available online, just get in touch and we can discuss other means. Having watched the film we will stay in touch with you in the run in to August and glean any further information required. We aim to make all programming decisions no later than the end of August 2014. You can contact us via email on enquiries@bristolpff.org.uk