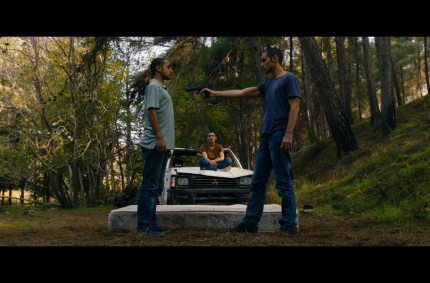 The Bristol Palestine Film Festival returns with a range of compelling, urgent and at times devastating features and documentaries looking at life both inside and outside of Palestine. This year features work from Palestinian directors living in Gaza, the West Bank, Jordan, Dubai and the Unites States. Topics touched on by these director's are varied and diverse and include the struggle of Gaza's people to stay connected with friends and family, the attempts to break down the systems of silence that surround the sexual abuse of women in Arab society and the campaign to keep Bethlehem open to the world.
We are delighted that we will be hearing from many of the filmmakers either via Skype or in person. Some of the highlights include Saturday's screening of Duma, a powerful documentary from Palestinian director Abeer Zeibak Haddad and one of the first films ever made to explore the sexual abuse of women in Arab society. On Sunday we have the UK premier of Saken, an intimate documentary capturing the reflections of Ibrahim Salameh who was paralysed while fighting for Palestinian liberation in the 1980s. Annemarie Jacir returns as for the second year running with a screening of Salt of this Sea, the first full-length feature film to be directed by a female Palestinian director, it's a devastating portrait of life in Palestine which follows Brooklyn woman Soraya (Suheir Hammad), who travels to the West Bank and Israel to recover her roots. Annemarie Jacir will join us after the screening for a Skype Q&A. The festival closes with the launch of Open Bethlehem, an international campaign to keep Bethlehem open to the world. Director Leila Sansour will be here to introduce the screening and answer questions.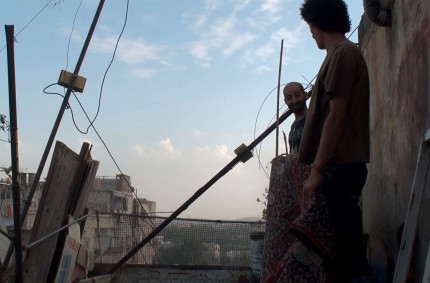 As well as the screenings and events at Watershed,Bristol Palestine Film Festival also takes place across Bristol with events in the Cube and Easton Community Cinema. For full details of the programme please visit bristolpff.org.uk.