In conversation with Hind Shoufani
Sunday 7th December, 2014, at 11:00
Watershed
How to book
Tickets available through Watershed Box Office tel: 0117 9275100 or online at watershed.co.uk: FREE but booking recommended. Please remember to collect your tickets at least 20 minutes before the start of the event. Any tickets not collected by this time will be released.
Sign up to our newsletter for more announcements.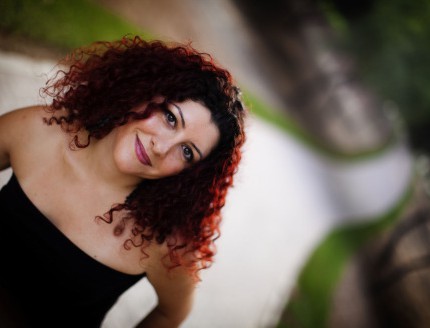 Hind Shoufani is a Palestinian writer and filmmaker residing in the Middle East. Born in Lebanon, and raised in Amman, Beirut and Damascus, she has been working with written media and audiovisual industries for the past 17 years. She wrote and directed her first feature length fiction film, titled "Carencia" in 2005 as a thesis film for her MFA from NYU in film writing/directing, where she was a Fulbright scholar. Her fiction feature script "This War On Love" was chosen as a project in development for the Torino Lab interchange program in 2010. She has also made several shorts and works as a director in the commercial and corporate video worlds in the Middle East.
She is captain of the Poeticians, a roving group of poets who perform bold poetry in the Middle East and she regularly performs her poetry in festivals around the world. She hosts local events every month for rabble rousers and troublemakers who love the written and spoken word. She is also editor of Uncommon: Dubai, an unconventional guide book about Dubai commissioning 40 contributors from the UAE in the fields of literature, photography, poetry and illustration. She has published numerous poetry books and in 2012 was editor of the first anthology of the Poeticians, titled "Nowhere Near a Damn Rainbow" which contains unsanctioned and uncensored writing by 31 poets based in the Middle East.
She has recently completed a personal feature-length creative documentary about the secular PLO Fateh factions and the failure of the leftist Palestinian revolution through an intimate family portrait on her father, Dr. Elias Shoufani, titled "Trip Along Exodus" which will be premiering at DIFF in 2014. She is about to start her new documentary which is journey through sexuality, politics, religion and rock'n'roll in the Middle East as seen through the characters and events in the spoken word and poetry community in the region.
She likes to belly dance, travel solo, seek out glittery costumes in flea markets, and bond with like-minded artists around the world.