Duma + Skype Q&A
Saturday 6th December, 2014, at 16:00
Watershed, 1 Canons Road, Bristol, BS1 5TX
How to book
Tickets available through Watershed Box Office tel: 0117 9275100 or online at watershed.co.uk: £5.50 Full / £ 4.00 Cons.
Sign up to our newsletter for more announcements.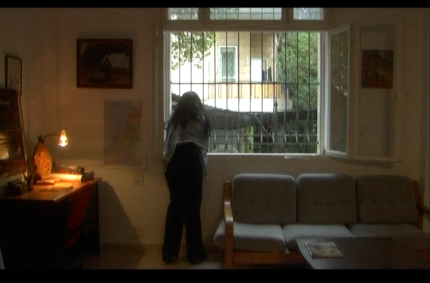 Duma
Dir. Abeer Zeibak Haddad, 2011, documentary, 55min
دمى (Dolls in Arabic) is based on stories of sexual abuse in Palestinian society. Abeer, the creator of a puppet theatre show which deals with the subject of sexual abuse during childhood, decides to take her camera and journey from the north to the south of Palestine and document women who have experienced sexual violence. In her journey she meets five women who dare to reveal the sexual abuse they endured in their close circle of family and friends. They all look for a way to express their pain and to break the silence that was imposed on them by their relatives and by society.
Duma will be introduced by Anna Ball, Senior Lecturer in Postcolonial Studies at Nottingham Trent University, UK.
About the director
Abeer Zeibak Haddad (Director) is a Palestinian filmmaker, theater director and actor. She teaches in this field at the Bait-Barel College. In 2011, Haddad produced and directed her first documentary "Duma" which received the best television and video professional production award at Urban TV 2012(Madrid) and was nominated for the best documentary at the Documentary Forum Competition.