Return to Haifa with introduction by Monica Maura
Sunday 22nd March, 2015, at 13:00
Watershed, 1 Canon's Road, Harbourside, Bristol, BS1 5TX
Part of Impact of Conflict, 2015
How to Book
Tickets £5.50 Full/£4.00 Concessions.
Book online via The Watershed, call the Box Office on 0117 927 5100 or visit the Box Office (Mon – Fri from 09:00 / Sat a& Sun from 10:00).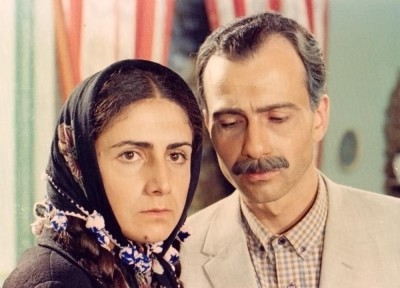 Return to Haifa
Director: Kassem Hawal, fiction, 1981, 92min, Palestine
Kasem Hawal's adaptation of the Ghassan Kanafani novella Return to Haifa is a rarely seen gem. Kanafani's seminal allegorical story tells of Safia and Saeed, who are forced by gunfire and artillery to leave their 5 month old son Khaldoun in the city of Haifa when they are expelled in April 1948. Twenty years on, with the 1967 war and the Israeli occupation of the West Bank and Gaza, the couple are able to travel to Haifa. They discover that Khaldoun, now Dov, was adopted by Jewish immigrants arriving in 1948, and – now 20 – has recently enlisted in the Israeli army. The story, and the film – which remains true to Kanafani's style and purpose – proceeds to pursue impossible questions – who is the real mother? Who is the real father? What is a homeland, and whose is it? And, finally, what is the way to Return to Haifa.
The film will be introduced by academic, writer and film maker Monica Maura.