Palestinian Shorts
Thursday 9th December, 2021, at 19:30
Palestine Museum, 27 Broad St, BS1 2HG
Blacklisted
Mohammed Almughanni
Short
2021
Palestine, Poland

24 mins
Arabic, Hebrew with English subtitles
Trumpets in the Sky
A once dreamy and undisturbed meadow changes drastically in the eyes of Boushra, a 14-year-old Syrian girl working in Lebanon's potato fields, who learns that her childhood will soon come to an end. As she tries to connect with her decaying hometown, Boushra fears the impending possibilities of departure and becoming a woman.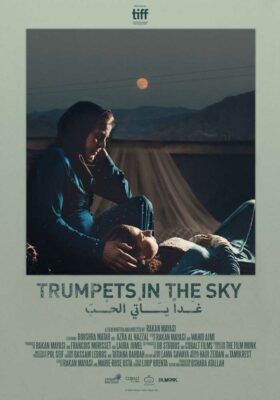 Trumpets in the Sky
Rakan Mayasi
Short
2021
Lebanon, France, Belgium, OPT

15 mins
None
3 Logical Exits
Mahdi Fleifel
Short
2020
UK, Denmark, Lebanon
15 mins
Arabic with English subtitles
Maradona's Legs
Two brothers go on a quest to complete their 1990 World Cup sticker album. The final sticker? Maradona's legs. The film is a coming-of-age story seen through the eyes of the two young boys. It takes place during the nineties – a time when the first Palestinian uprising took place and when reality was full of contradictions.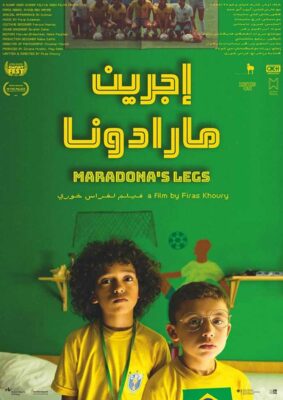 Maradona's Legs
Firas Khoury
Short
2019
Germany, OPT
24 mins
Arabic with English subtitles
The Present
Farah Nabulsi
Short
2020
UK, OPT
25 mins
Arabic, English