Boycott
Friday 2nd December, 2022, at 18:00
Arnolfini, BS1 4QA
£8.50 (£5 concessions)
Get Tickets
An attorney from Arizona, a news publisher in Arkansas and a speech therapist in Texas launch legal battles when they are forced to choose between their jobs and their political beliefs.
Boycott explores the extent of anti-boycott legislation in the US and shows the impact of state legislation on companies and individuals that choose to boycott Israel. Bacha's compelling documentary is an inspiring story of standing up for one's rights and fighting against threats to freedom of speech.
Panel discussion
Following the screening there will be a panel discussion, with guest speakers, who will discuss the use of boycott campaigns in the fight for justice and the risks of anti-boycott legislation to activism in the UK. Guest speakers include Ken Loach, film and TV director; Yuval Shalev from International Centre of Justice for Palestinians; Zeyn Mohammed, Palestinian Solidarity Campaign (PSC); Dave Spurgeon, former chair of Bristol Anti-Apartheid Movement (AAM). Chaired by Melissa Chemam.
Yuval Joyce Shalev
Researcher, Analyst & Caseworker
Yuval has an expertise in conflict analysis and conflict resolution, particularly as they relate to Israel and Palestine and Northern Ireland.
Yuval has worked and volunteered for a number of anti-occupation, peace-building, and pro-Palestinian organisations in Israel and abroad, is a dual Irish-Israeli citizen, and speaks Hebrew fluently.
Yuval completed his undergraduate degree at the University of Exeter, and graduated with distinction in an MSc in Conflict Studies from the London School of Economics and Political Science.
As a Caseworker at the ICJP, Yuval has focused on domestic cases, including those relating to the 'BDS Bill', and British recruits to the IDF, as well as international cases, including submissions to the International Criminal Court (ICC) and UN bodies.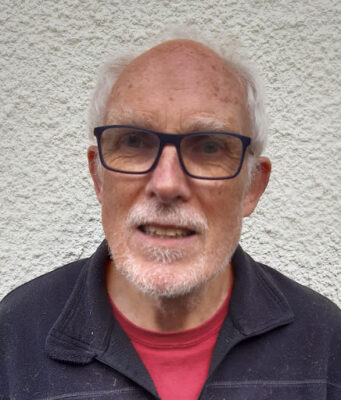 Dave Spurgeon
Dave Spurgeon has been involved in anti-apartheid action since 1969, when he demonstrated against the apartheid regime during the South African rugby tour in that year. He joined Bristol Anti-Apartheid Movement (AAM) when he moved to the city in 1989 and chaired the group from 1991 until it was wound up in 1995 following the first democratic elections in South Africa the previous year. Dave then chaired ACTSA Bristol (Action for Southern Africa), the successor organisation to AAM, until the branch closed earlier this year. He was also a member of ACTSA's NEC and now sits on its National Advisory Council.
Zeyn Mohammed
Zeyn is a campaigner for the Palestine Solidarity Campaign, where he co-ordinates the 'Protect the Right to Boycott' campaign, comprising a coalition of over 60 civil society groups fighting proposed anti-boycott laws in the UK.
Boycott
Julia Bacha
Documentary
2021
United States
73 mins
English