Mediterranean Fever
Thursday 8th December, 2022, at 17:40
Watershed, BS1 5TX
£11 (£8.50 / £5 concessions)
Get Tickets
Waleed is a failing writer suffering from depression. He develops a friendship with his mysterious neighbour Jalal, a small-time crook, and subsequently finds his perception of life beginning to slowly change.
Set among Haifa's Arab community, Mediterranean Fever is a gentle drama about an unlikely friendship, and an exploration of masculinity and mental illness.
Following the screening there will be a Q&A with the Director Maha Haj.
Maha Haj
Maha Haj was born in Nazareth in 1970. She graduated from the Hebrew University of Jerusalem in English and Arabic literature. Her cinematic experience was derived from her work as an artistic designer in the productions of The Time That Remain by Elia Suleiman, The Attack by Ziad Douairi, as well as On the Hill by Rafael Natjari.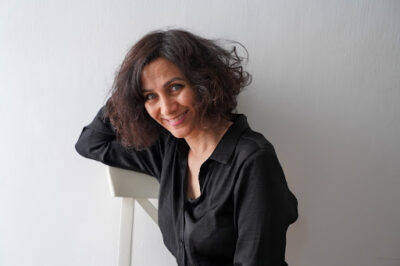 She wrote and directed the short film Oranges (2009) and the documentary Behind These Walls (2010). In 2015 she shot her first feature film Personal Affairs which was selected in 2016 Cannes Film Festival's Official Selection "Un Certain Regard" and critically acclaimed. The film also won the Haifa Film Festival's Best Feature Award in 2016 and the Mediterranean Film Festival of Montpellier's Critics' Award, among others.
Mediterranean Fever
Maha Haj
Drama
2022
Palestine, Germany, France, Cyprus and Qatar
108 mins
Arabic with English subtitles