Shorts Night
Tuesday 6th December, 2022, at 20:00
Palestine Museum, BS1 2HG
£8.50 (£5 concessions)
Get Tickets
The BPFF shorts programme is a night packed with a selection of compelling short films from different genres, including animation, documentary, and comedy. Held at the Bristol Palestine Museum & Cultural Centre, it displays the talent of Palestinian filmmakers and their interrogation of their identity, culture and struggle for freedom.
Our shorts programme this year consists of seven films: By the Sea, The Living of the Pigeons, Mariam, TAQI, Night, Siri Miri and Wifi Rider.
By The Sea
Wisam Al Jafari
Short
2021
Palestine
12 mins
Arabic with English subtitles
The Living of the Pigeons
Baha' Abu Shanab
Short, Documentary
2015
Palestine
16 mins
Arabic
Mariam
Dana Durr>
Short, Animation
2021
Palestine
5 mins
English
TAQI
Taqi Sabateen is a Palestinian painter and graffiti artist from the West Bank, who expresses his frustration towards the occupation, the checkpoints, and the Separation Wall through his paintings and personal stories. Aleen Shoufani's documentary shows how Taqi's art reflects the distress of a whole nation.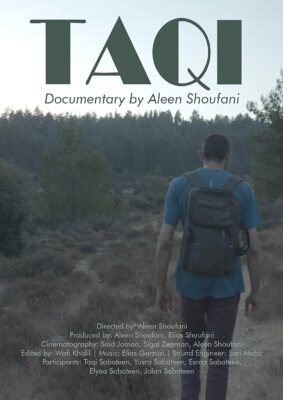 TAQI
Aleen Shoufani
Short, Documentary
2021
West Bank
35 mins
Arabic
Night
Ahmad Salah
Short, Animation
2021
Qatar, Jordan, Germany, Palestine
16 mins
Arabic
Siri Miri
Luay Awwad
Short
2021
Palestine
6 mins
Arabic
Wifi Rider
Shukri Lawrence is a young Palestinian artist and fashion designer living in Jordan. Through social media, Shukri builds his fashion brand 'Trashy Clothing' and transcends typical ideas of Arab identity. Wifi Rider is a short documentary portrait of a key player of contemporary Middle Eastern fashion and queer Arab culture, and an ultimate expression of Palestinian identity.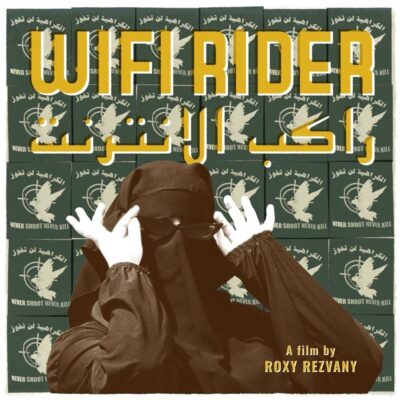 Wifi Rider
Roxy Rezvany
Short, Documentary
2021
Jordan
13 mins
Arabic