Stand-up for Palestine comedy fundraiser
Saturday 3rd December, 2022, at 19:00
Folk House, BS1 5JG
£16
Get Tickets
Stand Up for Palestine is a comedy night with the fabulous Mark Thomas, the wonderfully anarchic Nick Revell, the hilarious and biting Esther Manito and a new dark humour sketch, Gaza Taxi Driver, by Palestinian author Ahmed Masoud.
This is a benefit night to raise funds for two hard to fund charities, which play an important role in helping Palestinians on the ground and also getting their voices heard: Medical Aid for Palestinians (MAP) and Bristol Palestine Film Festival (BPFF).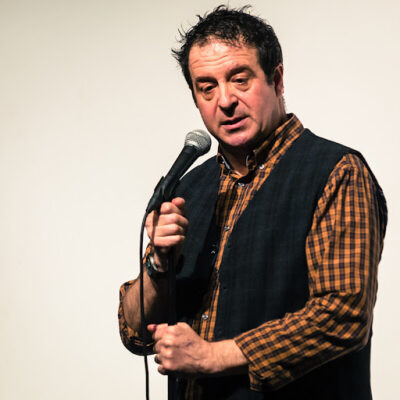 Mark Thomas
Mark has been performing comedy for over 35 years and is an award-winning comedian, podcaster, author, and activist. He has performed in over 10 countries, in venues such as the National Theatre and the Royal Opera House. He is best known for Trespass, Bravo Figaro!, Belching Out the Devil, and Cuckooed.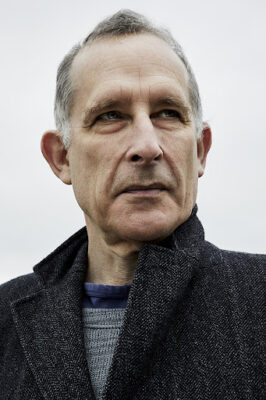 Nick Revell
Nick is a television and radio comedian and writer who is best known for his BBC radio series BrokenDreamCatcher, along with The Nick Revell Show and The Million Pound radio show on Radio 4 Extra. He has been filling audiences with laughter since the 1980s and has created an array of specially crafted comedy throughout his career.
Esther Manito
Esther has a great act lined up for us for our BPFF comedy night. Esther is a notable comedian who is best known for starring in ITV2's Stand Up Sketch Show. Esther is an empowering performer who became one of the first female comedians to perform at Dubai Opera House and has won multiple awards including winner of Best Show at Leicester Comedy Festival 2021.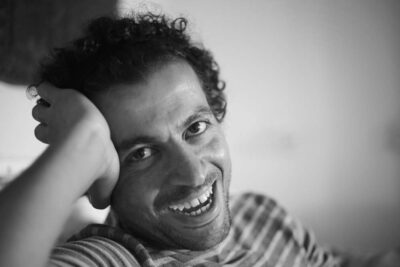 Ahmed Masoud
Ahmed is a writer and director who grew up in Palestine and moved to the UK in 2002. Some of Ahmed's most notable work includes Vanished-The Mysterious Disappearance of Mustafa Ouda, Walaa- Loyalty, and Camouflage. At this year's BPFF, Ahmed will be directing his dark comedy sketch called Gaza Taxi Driver performed by James El-Sharawy..