Farha + director Q&A
Saturday 2nd December, 2023, at 16:00 to 18:30
Watershed, BS1 5TX
£8.50 (£5 concessions)
Get Tickets
*** This event is now taking place at Watershed. If you booked tickets through HeadFirst, they are still valid and you don't need to do anything. ***
Based on real events, Jordanian director Darin J. Sallam tells the coming-of-age story of 14-year old Farha, whose childhood, and her dreams of an education, are shattered following the brutal military invasion of her country. Farha finds herself trapped in her family house, hiding from the Israeli military and watching the unfolding catastrophe. Farha is the film that Israeli government officials tried to cancel, and tells the story they don't want to be told.
Following the screening there will be an online Q&A with the Director Darin J. Sallam, and Panel discussion hosted by BPFF with guests Ghada Karmi, Selma Dabbagh, Hind Shoufani and Lowkey.
Darin J. Sallam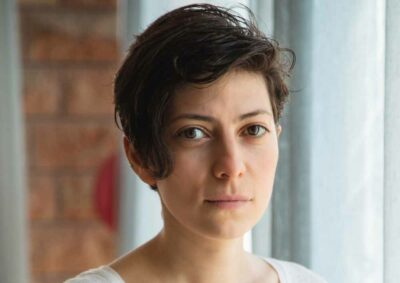 Darin J. Sallam is Jordanian with Palestinian descent and she has directed five award-winning short films. Despite it being Darin's first feature film, Farha has enjoyed a prestigious outing and after its premiere at Toronto International Film Festival, has been selected as Jordan's submission to the International Feature Film category in the 95th Academy Awards (Oscars). While being well received at international film festivals, Farha and its distributor Netflix have come under attack from the Israeli government, who have called for a boycott of Netflix over it.
Ghada Karmi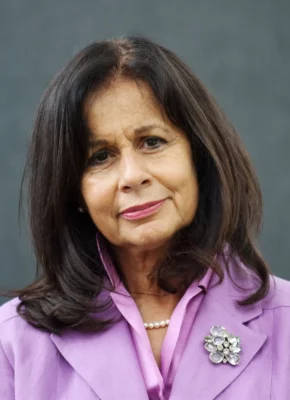 Ghada Karmi was born in Jerusalem and was forced to leave her home with her family as a result of Israel's creation in 1948. The family moved to England in 1949, where she grew up and was educated. She practised as a doctor for many years working as a specialist in the health of migrants and refugees. She held a number of research appointments on Middle Eastern politics and culture at the School of Oriental and African Studies, and in the Universities of Durham and Leeds. From 1999 to 2001 she was an Associate Fellow of the Royal Institute of International Affairs, where she led a major project on Israel-Palestinian reconciliation.
Lowkey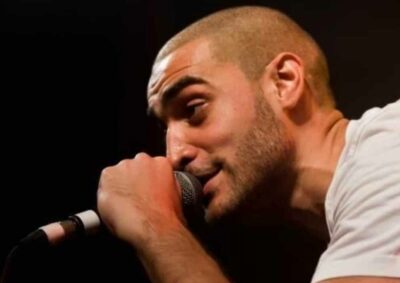 Lowkey is a hip hop artist and political campaigner, who has been outspoken in his support for a free Palestine and in achieving justice for the victims of the Grenfell Tower tragedy. His critically acclaimed music has received millions of streams on Spotify, sold over 25,000 albums digitally and garnered over 45 million YouTube views. His independently released album Soundtrack to the Struggle (2011) achieved huge success in UK charts. His most recent album Soundtrack to the Struggle 2 featured Noam Chomsky, Frankie Boyle and Ken Loach alongside musicians such as Maverick Sabre and has been streamed millions of times.
Selma Dabbagh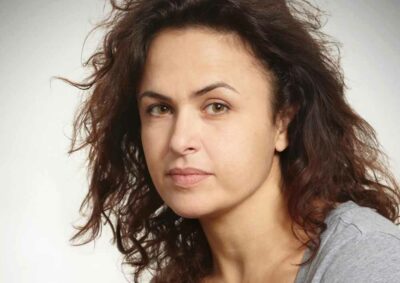 Selma Dabbagh is a British Palestinian writer of fiction and trained lawyer who lives in London. Selma's first novel, Out of It, was published by Bloomsbury in 2011/2012 and was nominated as a Guardian Book of the Year. Selma has also written and published numerous short stories with Granta, Wasafiri, Saqi, Telegram, International PEN and others.  Several of her short stories have been nominated for awards, including PEN and Pushcart. Selma holds a PhD from the University of London and she works with the International Centre of Justice for Palestinians (ICJP) in London.
Hind Shoufani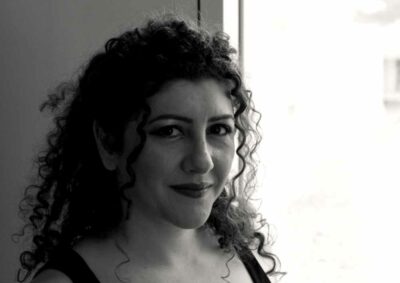 Hind Shoufani is a Palestinian-American filmmaker, writer and poet. Her work spans 25 years as a director, producer, editor of both video and the written word, poetry performer, event organiser and host, researcher, English/Arabic translator and university professor. Recently, she won a BAFTA & an Oscar nomination for the film The Present and her latest documentary, Heavy Metal [showing at BPFF in Shorts Evening II] premiered at the Tribeca Film Festival in 2023. She is a Fulbright scholar from Jordan, with an MFA in film from The Tisch School Of The Arts at New York University.
Farha
Darin J. Sallam
Drama
2022
Jordan
92 mins
15
Arabic, Hebrew, English