Shorts Evening I
Wednesday 6th December, 2023, at 19:30 to 20:55
Palestine Museum BS1 2HG
£8.50 (£5 concessions)
Get Tickets
Our first shorts evening features five short films exploring memories of a lost homeland, and one that is kept alive in stories, daydreams and dancing. From the abstract Wall Piano to the compelling documentary Recovery, this evening showcases a variety of contemporary Palestinian stories, based around themes of dreams, loss and memory.
Wall Piano
Wall Piano takes us into a daydream of a child who lives under the shadow of a separation wall. Part music video, part magical realism, Wall Piano shows children from Qalandia refugee camp dreaming of the apartheid wall as something other than an immovable barrier controlling their lives.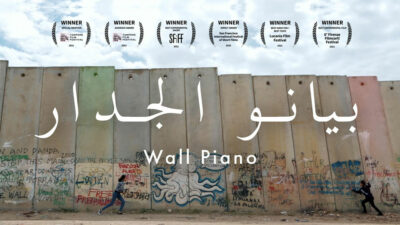 Wall Piano
Asma Ghanem, Christopher Marianetti, Alexia Webster
Experimental
2020
Palestine
3 mins
Coming Home
Naim Naif & Margot Bowman
Documentary
2022
USA
10 mins
A'lam
Saleh Saadi
Drama
2022
Palestine
25 mins
Mariam
Mariam is an ode to Zaid, a closeted young Arab-American teen who deals with a one-dimensional angry father, takes care of his grandfather suffering from Alzheimer's, but also struggles with understanding his identity, duty to his family, fear of rejection and the impossibility of his acceptance to his family and culture.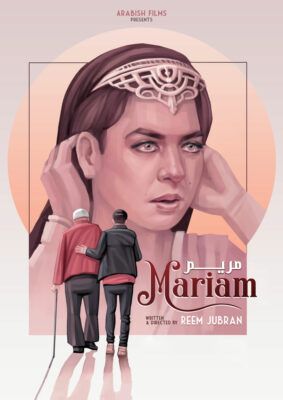 Mariam
Reem Jubran
Drama
2021
USA
10 mins
Recovery
As if we were strolling through its streets and attending its very first shows and screenings, director Rashid Masharawi takes us on a tour of Jaffa, the birthplace of his parents and grandparents, who were forced into exile in 1948. Recovery is a cinematic experience that attempts to cloud the border between time and space as we are taken on a tour of photos from 1930 to 1948, allowing Masharawi's nostalgia to breathe a new life into the static images portrayed.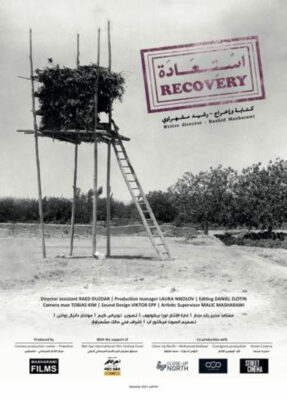 Recovery
Rashid Masharawi
Documentary
2021
Palestine
60 mins